Highly Parallel Framework for Engineering Applications
Take full advantage of today's powerful supercomputers
We offer knowledge and experience with developing and implementing new efficient methods for computationally intensive numerical simulations in mechanical engineering, civil engineering, the energy industry, and biomechanics.
Save Computational Time
95%
Let High-Performance Computing save your time and explore deeper design options for your products
From our extensive experience in solving complex problems in industrial practice, we continually develop the massively parallel open-source simulation tool ESPRESO, which uses the finite element method to efficiently utilize the available High-Performance Computing infrastructure.
Every single module of the framework is developed from the very beginning as a parallel code based on highly scalable numerical methods and algorithms. This way we can ensure optimal utilization of state-of-the-art supercomputers with or without GPU accelerators.
The added value of the framework is our massively parallel linear solver based on FETI Domain Decomposition Methods (DDM), which is capable of solving problems with over a hundred billions of unknowns using more than 18,000 compute nodes.
we create solution templates tailored to the specific problems
Functionality expansion according to customer needs
we offer complex problem solutions with efficient hardware utilization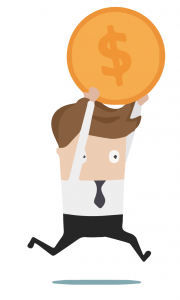 Open source solution without license fees
ESPRESO is distributed under the free and open-source license. This significantly simplifies the development of automatized simulation chains (i.e. systems for shape or topological optimization) on the top of our framework without any license fees and obligations.